Tips for hiring a remodeling contractor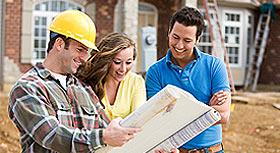 Generally, it's only profitable when selling to renovate severely outdated kitchens or bathrooms; home improvements that don't add square footage typically do not afford an adequate return on your investment. Exceptions are some less-drastic, cosmetic improvements, such as steam cleaning carpets (especially if you smoke or have pets), power washing windows, sprucing up the yard, hiring a home-cleaning service, pressure washing decks, blasting out gutters, etc.

Here are a few more helpful remodeling tips to consider when selling:



Get more than one written estimate (at least three written estimates is generally recommended).
Check references. If possible, personally view earlier jobs the contractor completed.
Check Angie's List or with the local Chamber of Commerce or Better Business Bureau for complaints.
Be sure the contract states exactly what is to be done and how change orders will be handled.
Make as small of a down payment as possible so you won't lose a lot if the contractor fails to complete the job.
Be sure that the contractor has the necessary permits, licenses, and insurance.
Check that the contract states when the work will be completed and what recourse you have if it isn't.
Ask if the contractor's workers will do the entire job or whether licensed subcontractors will be involved too.
Get the contractor to indemnify you if work does not meet any local building codes or regulations.
Be sure that the contract specifies the contractor will clean up after the job and be responsible for any damages.
Guarantee that the materials that will be used meet your specifications.
Don't make the final payment until you're satisfied with the work.