SELL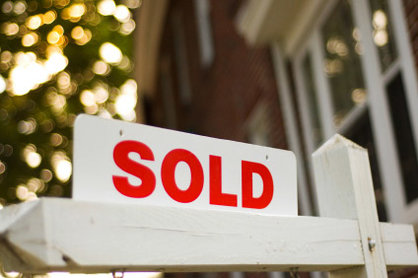 Next Day Home Sales® makes selling your home in Montgomery County, MD for top dollar easier!

The "traditional" days when selling your property meant signing a listing agreement with a dual agency clause allowing your listing agent to quickly find any buyer for your home whether it's the best offer for you or not and conveniently collect both ends of the commission are over.

If you're ready to sell your property for more and looking forward to seeing the word "SOLD" posted from the curb, then we're ready to help you. We take the guess work out of choosing the right real estate agent or real estate brokerage to list and sell your home for top dollar anytime you choose or need to sell your home.

Next Day Home Sales® is serious about getting your home sold at or above list price. We pride our listings on being "the buzz among buyer's agents™"* by generating the most interest in your home among more nationwide Multiple Listing Service (MLS) buyer brokerages, buyer's agents and their homebuyers than any other real estate brand in the United States.

Once we enter your property listing into the MLS, we actively market your listing to the widest possible homebuyer audience thru our network access to up to 300,000 real estate professionals (including top luxury buyer specialists and other High-End Brokers) to generate the maximum number of "asking price" offers or higher on your single-family home, townhome, condominium, investment property, or luxury home in the shortest period of time to get your home sold for top dollar anytime of the year, whether you're in a buyer's market, a seller's market, a short-sale market, or a foreclosure market.

Plus, our OVERSIZED easy to spot yard signs in front of homes are instantly recognizable by local buyer's agents and means higher buyer's agents' commissions** for them at closing when they aggressively market and sell your home before other comparable properties in the local market!

List and sell your home with Next Day Home Sales® today!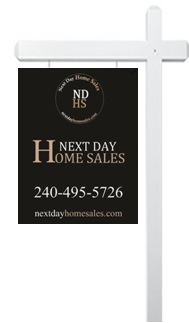 Call Us: phone:
(240) 495-5726

or

Get in Touch with us using the form to the right if you want to sell a home or if you have any questions or concerns. We will get back with you shortly.

or


Email Us:
Send us an email to startalisting@nextdayhomesales.com. Please tell us about the home you want to sell and provide us with the following information:


First name
Last name
Full address of home you wish to sell (address, city, state, zip code)
Type of property selling (single family, townhouse, condominium)
Current address (if different then home you want to sell)
Daytime Phone
Evening Phone
Best time to reach you
Are you working with an agent?



*Next Day Home Sales® offers the most competitive MLS commission splits to buyer's agents in the United States.

**Next Day Home Sales® offers buyer's agents up to a 5.5% or higher commission on our MLS listings. Varies by market.