Greater Capital Area Association of REALTORS® (GCAAR) – GCAAR Membership – Real Estate Agent Careers – Montgomery County, Maryland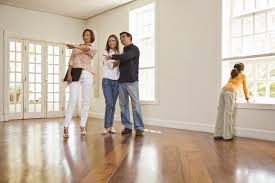 100% COMMISSIONS for GCAAR Members
Benefits of GCAAR Membership, your
Brokerage is here!
The Next Day Home Sales Difference
Next Day Home Sales stands out from all other real estate firms in many ways, yet there are key areas that define us as an industry innovator and leader.

Integrity, trust & credibility are invaluable assets in the real estate business, and no other brand has built a better reputation than Next Day Home Sales. We are more than simply the only major real estate company in America that helps sellers in a unique way. We are a seller-focused real estate company that has proven our absolute loyalty to our sellers by giving seller's the option to do away with dual agency and focusing solely on helping sellers get the most money for their home sale time and time again.

As America's most innovative real estate company for sellers, Next Day Home Sales gives its brokers and agents' instant credibility and name recognition with consumers, and a strong reputation with industry professionals for our fidelity to our seller clients.

Next Day Home Sales gives real estate agents more independence, higher commissions, and the support of a full service real estate company.


Commission
We offer 100% Commissions to all Greater Capital Area Association of REALTORS® (GCAAR) members in Montgomery County, MD.*
Full Broker Support
Set your own commission rates
No Monthly Fees
Referral Company Option – 90% Commission/No Fees**
Recruiting bonuses.***
Technology
Next Day Home Sales leverages the latest smart real estate technology to give our agents the capability to run your business digitally to empower you to generate the maximum number of "asking price" offers or higher on your listings to close more deals profitably faster for your seller clients.
Education
Next Day Home Sales provides its agents with the right training, guidance, counseling, technology and insight needed to run and grow your real estate business and succeed in the digital real estate marketplace.
Support
Contracts and forms are a big part of every real estate transaction, and at Next Day Home Sales we give you everything you need to run your business smoothly.
No floor duty or minimum sales quotas.
Preferred Title Company.
Marketing
Customizable, personal mobile-friendly agent websites.
We invest in marketing you and your listings online. Exclusive marketing & distribution of listing information across the internet to all the major real estate search sites like – Trulia, Zillow, Realtor, Google, and many, many more.
#1 Sellers Only Luxury Brand – Our luxury listings are showcased where luxury clients are searching: Once our luxury listing go into the MLS, we actively market sellers high-end listings to the widest possible luxury homebuyer audience thru our network access to up to 300,000 real estate professionals (including top luxury buyer specialists and other High-End Brokers) to generate the maximum number of "asking price" offers or higher on sellers' luxury listing in the shortest period of time to get our high-end listings sold for top dollar.
Are you already a Greater Capital Area Association of REALTORS® (GCAAR) member and want to affiliate with Next Day Home Sales: Realtors®?
If changing Brokers, you need to fill out a Greater Capital Area Association of REALTORS® (GCAAR) Notice of Transfer form and email it to us for signature at careers@nextdayhomesales.com.


MD Real Estate License Requirements
Licensing – MD Real Estate Commission

Agent Continuing Education (CE): Maryland Requirements
MD Salesperson & Associate Broker CE Package – Whether you're a full time agent or dual-career agent, stay ontop of your CE requirements!


Renew or Reinstate Your License – Real Estate Commission
Resources – Real Estate Commission
Forms and Fees – Real Estate Commission


How to Get Your Salesperson Real Estate License in Maryland

GET YOUR MARYLAND REAL ESTATE LICENSE IN 6 STEPS

Next Day Home Sales makes it easy for you. Follow these guidelines to get started in the licensing process.


Successfully complete the MD 60-Hour Principles and Practices of Real Estate for Salespersons Course through PSI, an approved education provider.
Complete the course final exam with a PSI proctor.
After you complete all the PSI course materials, meet the minimum time requirement, and pass the practice exam, there is a 110-question final exam. The passing score is 70%.
You must take this in the presence of a proctor. You'll need to schedule an appointment with a proctor in advance. Contact PSI Customer Service team for a list of proctoring locations available. For more information on proctoring, click here.
Schedule the real estate Salesperson exam via PSI Exams Online.
Additional information regarding the state exam can be accessed here.
Once you have passed the licensing exam, complete the online application via Maryland's Department of Labor, Licensing, and Regulation website.
Download and complete the application from Maryland's website here.
Once the application is approved, a license will be issued to you.

To learn more about our programs or schedule a private interview, email us at careers@nextdayhomesales.com.

Next Day Home Sales is an equal opportunity employer committed to diversity and inclusion, as well as non-discrimination in employment. All qualified applicants receive consideration without regard to race, color, religion, gender, sexual orientation, national origin, age, veteran status, disability unrelated to performing the essential task of the job or other legally protected categories. All persons shall be afforded equal employment opportunity.


*Our goal is to be the leading real estate company in Montgomery County, MD that provides outstanding value to our agents and exceptional service to our clients, while expecting the highest level of professionalism.
**If you put your license in inactive status, or put your license in referral status, you will need to terminate your membership with GCAAR, by filling out a Notice of Termination, once your license has been turned into the Real Estate Commission.
***Restrictions apply.