Selling Your House? List & Save With Next Day Home Sales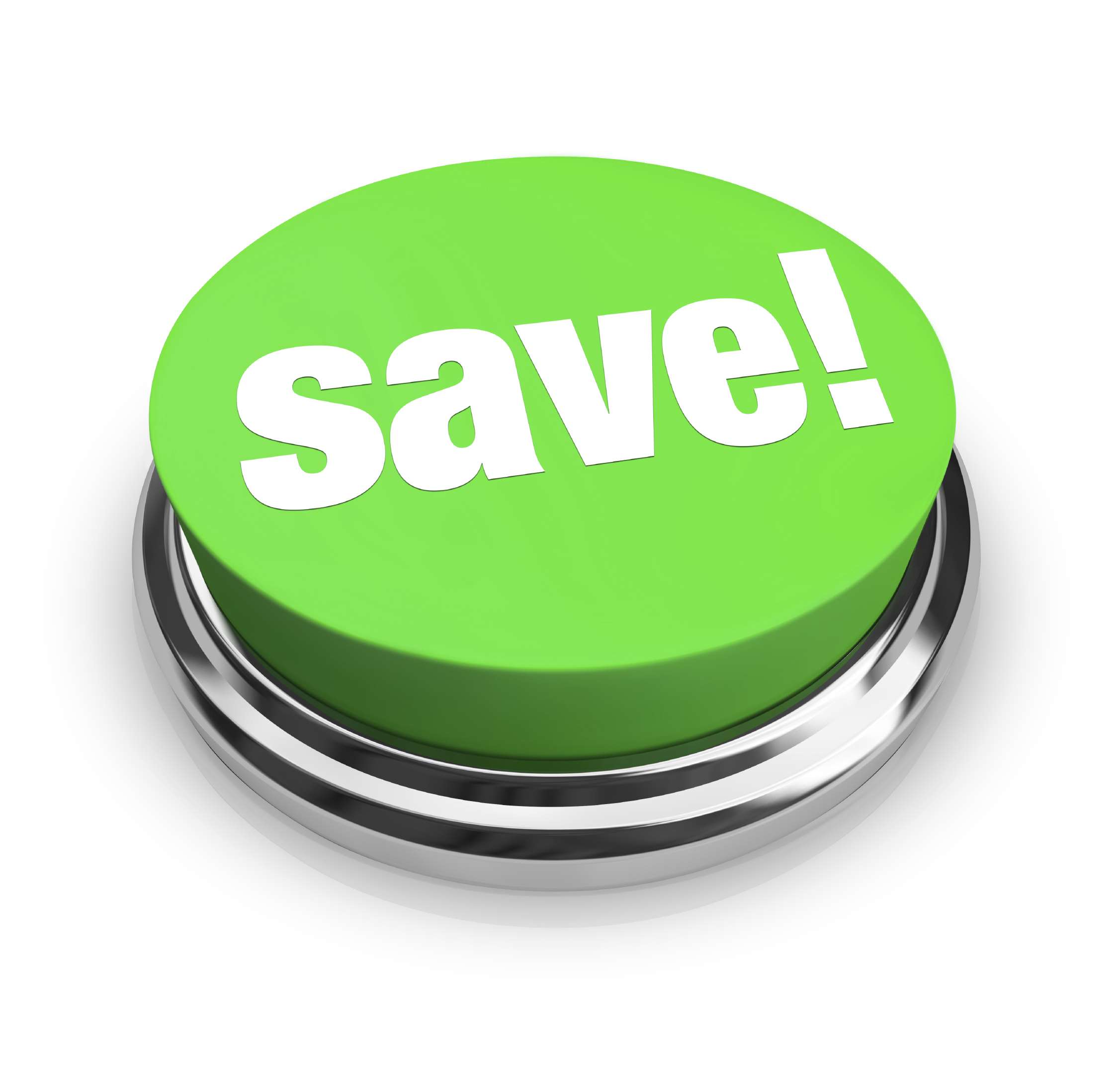 March 2016

Why list your home with Next Day Home Sales®?
We help protect your hard-earned equity!


Here are 2 big reasons…


1. Choose from one of our flexible listing options that's exactly right for your selling situation and market condition which independent brokerages and large multinational franchises don't offer:


Ex. Home sale price $750,000+

6%* listing= We get 0.5%**, buyer's agent gets 5.5%

5.5%* listing= We get 0.5%**, buyer's agent gets 5%

5%* listing= We get 0.5%**, buyer's agent gets 4.5%

4.5%* listing= We get 0.5%**, buyer's agent gets 4%

4%* listing= We get 0.5%**, buyer's agent gets 3.5%

3.5%* listing= We get 0.5%**, buyer's agent gets 3%


Ex. Home sale price $400,000 to $749,999

6%* listing= We get 1%***, buyer's agent gets 5%

5%* listing= We get 1%***, buyer's agent gets 4%

4%* listing= We get 1%***, buyer's agent gets 3%




2.The Next Day Home Sales® difference is simple but revolutionary! Benefits you can get when you list your home with Next Day Home Sales®:
Avoid the dilemma of whether you should work with just one REALTOR® to sell your house and to help buy another, or whether you should split the transaction between two impartial REALTORS®.
Avoid any potential conflict of interests of dual agency that generally accompany working with traditional real estate brokerages and real estate companies, such as:


Will my agent advise me as impartially and thoroughly when acting as a dual agent?
Will the opportunity to earn both the "listing" and "selling" sides of the commission split tempt my agent to coerce a deal with me I might not otherwise accept?
Will my listing agent negotiate the highest and best price for me if his/her brokerage is also negotiating the lowest and best terms for the buyer?
Will my agent inhibit access to my listing by other agents with buyers by engaging in aggressive intra-company marketing and selling tactics?

Avoid worrying whether photos have to be "perfect" to make your home stand out among comparable properties in your local market among buyer's agents.
Avoid the necessity of staging your home.
Avoid seller anxiety and the need to put your home in pristine, buyer-friendly condition or "move-in" ready selling condition prior to listing; and feel more confident selling "as is".
Avoid the common necessity of haggling over minor items that could cost you the sale. Ex. Many first-time buyers ask for sellers to help with closing costs, with a higher buyer's agent commission, buyer's agents can offer to help their own clients close the deal, or help their own clients cover the costs of minor repairs.
Avoid atypical contingencies that go beyond the norm which can delay or kill an offer.
Avoid Open houses. Having to vacate your home for unexpected or last-minute visitors can play havoc with you and your family's lives, especially around mealtimes. Having to avoid cooking entirely so that your kitchen is always pristine and your home never "smells" can get costly for you while your home is listed by traditional real estate brokerages and real estate companies.
Avoid excessive unqualified buyers being shown your home; higher buyer's agent commissions help to ensure buyer's agents work with prospective buyers who have been pre-qualified for loans.
Avoid increased buyer's remorse with a motivated buyer's agent helping to market and aggressively sell your home.
Avoid the possibility of having to take your home off the market and start over with a new agent and your home being perceived by buyers as flawed or overpriced.

Feeling confident that Next Day Home Sales® will handle your single-family home, townhome, condominium, investment property, or luxury home sale with integrity and get you the right result, not just any result, takes the guess work out of choosing the right real estate agent or real estate brokerage to list and sell your home for top dollar anytime of the year – and reaffirms that; Next Day Home Sales® is not only the way homes should be sold™, but truly is the shortest route from listed to sold.™


Call Us: Telephone: (240) 495-5726, or contact us using the form if you want to sell a home or if you have any questions or concerns. We will get back with you shortly.


Our OVERSIZED easy to spot yard sign in front of your home is instantly recognizable by local buyer's agents and means higher buyer's agents' commissions for them at closing when they aggressively market and sell your home before other comparable properties in the local market!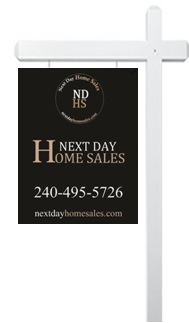 *Total brokerage fees and buyer's agent commissions may vary by market; and by NDHS partner brokers.
**Subject to a minimum listing commission of $3,750 or home sale price of $750,000.
***Subject to a minimum listing commission of $4,000 or home sale price of $400,000.