Sell Your House Anytime of Year, For More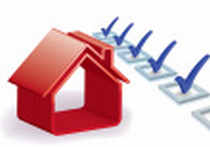 March 2016

Thinking about Selling?

There truly is no other real estate firm like Next Day Home Sales, literally.

What makes Next Day Home Sales uniquely different than other real estate brokerages in Montgomery, County, MD? Unlike traditional real estate companies, Next Day Home Sales does not believe in dual agency, meaning representing both the seller and buyer in the same real estate transaction. Think of it this way, if you were going through a divorce, would you want the same attorney representing you that is representing your soon to be ex-spouse? We didn't think so. Although the law allows for dual agency in Maryland, we strongly believe against dual agency for our clients' best interests and to ensure absolute fidelity to our seller clients.

When Next Day Home Sales lists your home, not only will you pay less and get more, you can also avoid any potential conflict of interests of dual agency that generally accompany working with traditional real estate brokerages and real estate companies, such as:


Will my agent advise me as impartially and thoroughly when acting as a dual agent?
Will the opportunity to earn both the "listing" and "selling" sides of the commission split tempt my agent to coerce a deal with me I might not otherwise accept?
Will my listing agent negotiate the highest and best price for me if his/her brokerage is also negotiating the lowest and best terms for the buyer?
Will my agent inhibit access to my listing by other agents with buyers by engaging in aggressive intra-company marketing and selling tactics?

We call it like we see it. With most traditional real estate brokerages, buyer's agents generally are encouraged by their brokerages to aggressively market and sell their own listings internally to their limited pool of homebuyer clients first, which is commonly referred to in the real estate industry as an "agent friendly closing," or "keeping it in-house." This traditional real estate brokerage practice of aggressive "intra-company" marketing and selling of their own listings (presumably to collect both the listing and selling sides of a high-end commission) – arguably, severely limits your home listing's true market exposure to the greatest number of homebuyers who are ready willing and able to purchase your home for top dollar because of the allure for traditional real estate companies with buyer's agents to earn both the listing side commission and selling side commission of a high-end commission split.

At Next Day Home Sales®, all we do is list and sell homes and our seller client loyalty is truly undivided. Our fidelity to sellers is absolute which avoids any potential conflicts of interest traditional real estate companies face daily when their intra-company agents represent both the seller and buyer in the same transaction which generally only favors the brokerage's profits, not the seller's.

Once we enter your property listing into the MLS, we actively market your listing to the widest possible homebuyer audience thru our network access to over 300,000 real estate professionals (including top luxury buyer specialists and other High-End Brokers) to generate the maximum number of "asking price" offers or higher on your single-family home, townhome, condominium, investment property, or luxury home in the shortest period of time to get your home sold for top dollar anytime of the year, whether you're in a buyer's market, a seller's market, a short-sale market, or a foreclosure market.

Selling homes for more is easier with Next Day Home Sales. It's so simple that the question isn't "How can we do this?" but rather "Why do others charge so much?" Call us today to start a listing!